While guests can learn about the Andon-Reid from online reviews and other online forums, one source of feedback that sometimes gets overlooked is the physical guest book in our guest lounge.  This book is a major source of pride for innkeepers like us.  Far more people choose to write in our guest book than write reviews on major travel sites.  We love looking through what people have to say and it's a true stamp of approval that guests enjoyed themselves and had a good experience.  It's also a great, permanent way for guests to etch their names into the history of this great Inn (just like our loyalty bricks program!).
We recently took a moment to reflect on some of the truly unique and special things we read in our guest book about how special the Andon-Reid made people feel or major milestones people celebrated at our Inn.  Below are some of our absolute favorite notes that our guests have left us recently:
"Thank you so mu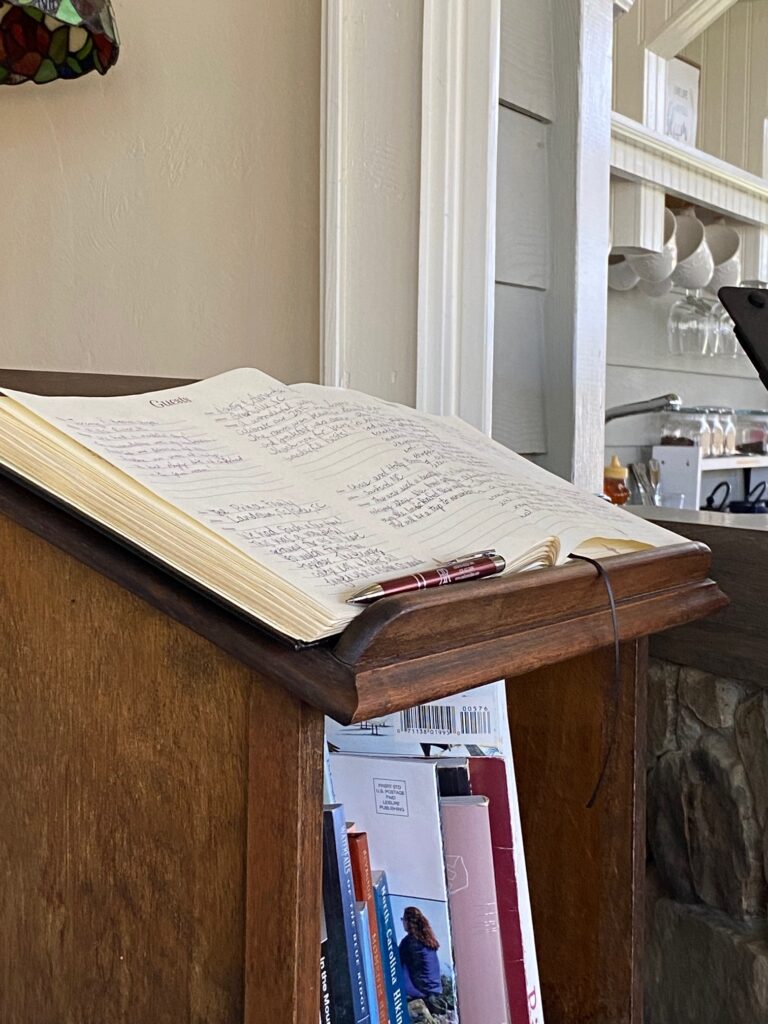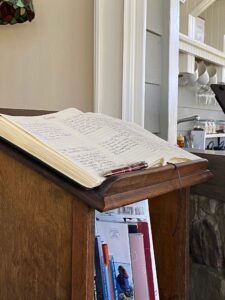 ch. I don't think I've ever felt so welcome at an Inn!"
"This was our first stay in a bed and breakfast. It was so cozy and wonderful!"
"I have stayed in the Mountain View room with all three of my daughters over the last 20 years.  Very special!"
"Stayed here nine years ago and loved it.  This week's stay was even better!"
"Thank you for the best experience we've ever had staying anywhere!   This place is beautiful…"
"Most comfortable stay we've ever had…Breakfast was delicious and the orange brownies were a revelation!"
"Our room was clean and comfortable, your food was delicious and your hospitality outstanding…"
"A wonderful way to celebrate our 25th anniversary! The room was beautiful and breakfast was amazing…"
"We spent our first wedding anniversary here and it was so cozy and accommodating.  Great trip!"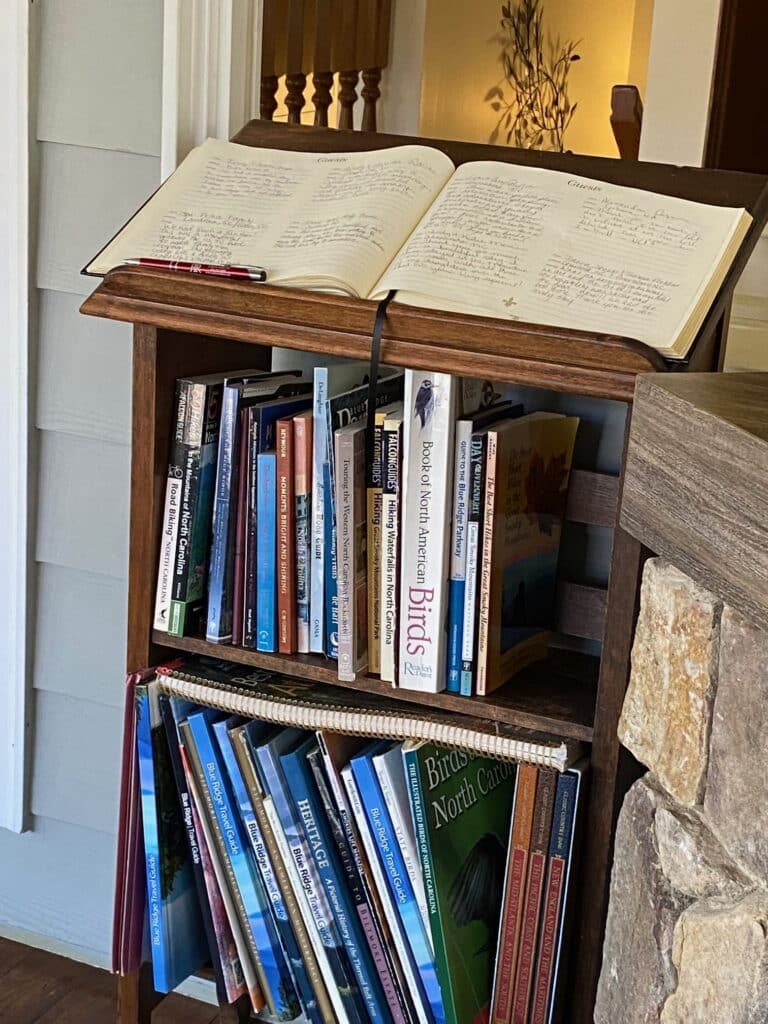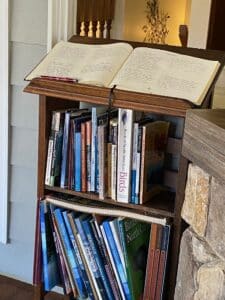 "This was a wonderful getaway for us to have so much family time together…"
Looking back through our guest book really highlights to us how special the Andon-Reid has been for so many people.  We also marvel at the different types of trips people take to the Inn and to Western North Carolina.  We've had family and friend reunions, weddings, anniversaries, honeymoons, business and conference gatherings, solo retreats, house hunting trips, and of course, weekend getaways.  And all this in less than a year of owning the Inn!
As we look to the future, the physical guestbook is such an important part of the history of the Andon-Reid and to have this physical keepsake is an amazing reminder of why we do what we do and why we've dedicated our lives to hospitality.  We've already met so many great people and families who have entrusted key life memories to us and we can't wait to meet more and help others create great memories.
We'll see you soon at the Inn!
– Brenda and Peter