As we reflect on our first month as owners of the Andon-Reid, we feel so grateful for the many wonderful guests we've met and the fascinating stories we've heard about prior trips to the Inn. It's remarkable how many people have consistently made repeat visits to the Andon-Reid part of their lives. We've heard about anniversaries, engagements, epic hiking trips, family reunions, and so much more. The Inn has been the stage and the setting for so many beautiful memories! As we reflect on this legacy, we wanted to share one of the amazing traditions at the Inn – one that we plan on continuing – as we honor those that come back to Waynesville and the Andon-Reid year after year.
When you walk up to the Andon-Reid entrance upon check in, you'll notice that along the sides of the path are bricks dedicated to guests. These personalized bricks are earned by guests who have stayed at the Inn multiple times (6 qualifying visits of 2 nights or more booked directly). It's been awesome to watch guests look for their brick upon arrival as they check in for their 7th, 8th or 9th trip to the Andon-Reid. We are proud to continue this tradition; we currently have over 75 bricks installed and plenty of room for more!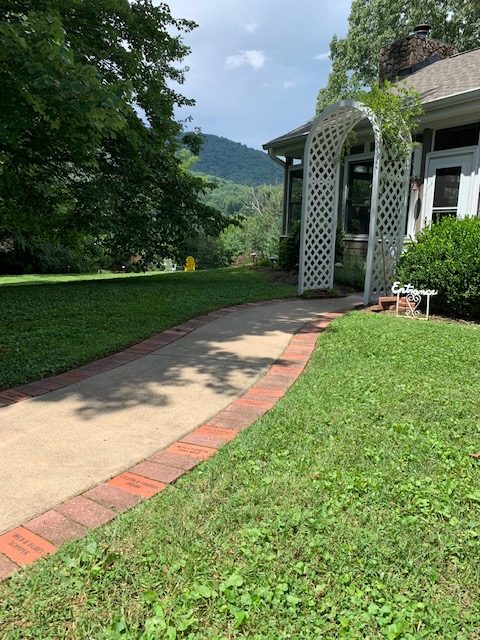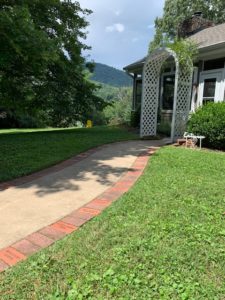 The Guest Path Bricks are just one of many great traditions established at the Andon-Reid by owners over the years. In the short time we've owned the Inn, we've met many wonderful folks, and it's nice to know there is a way for us to honor our loyal guests and make them a permanent piece of the property. We are looking forward to installing more bricks in the future!
– Brenda and Peter
PS: Staying 6 or 7 times is also a chance to stay in every one of our wonderful rooms, each with its own unique character, charm and luxurious qualities, Or, stay in your favorite again and again; either way, there's a brick waiting for your name to be added!