As a central location in Western North Carolina, Waynesville is a great location for a home base while exploring the natural wonders of our area and the thriving city of Asheville.  However, not to be missed on your trip to Waynesville is a day spent exploring our iconic, charming and vibrant Main Street.  Guests can spend hours enjoying this wonderful stretch of restaurants, small businesses, stores and galleries.  Main Street Waynesville really does have something for everyone.  Only 5 minutes driving or 15 minutes walking from the Inn, Main Street is a great way to spend an afternoon and there's plenty of public parking! Read on to learn more about the great things to do on Main Street.  For more detailed information on attractions and dining, head on over to those pages on our website.
At the center of the Waynesville Main Street experience is undoubtedly Mast General Store.  No trip would be complete without stopping by this iconic store with locations scattered throughout Western Appalachia.  The store is full of high-quality merchandise, clothing, gifts, you name it.  And don't miss the lower level with the Candy Barrel!  It's fun for all ages!  The old creaky floors also add an element of charm to the experience.
There are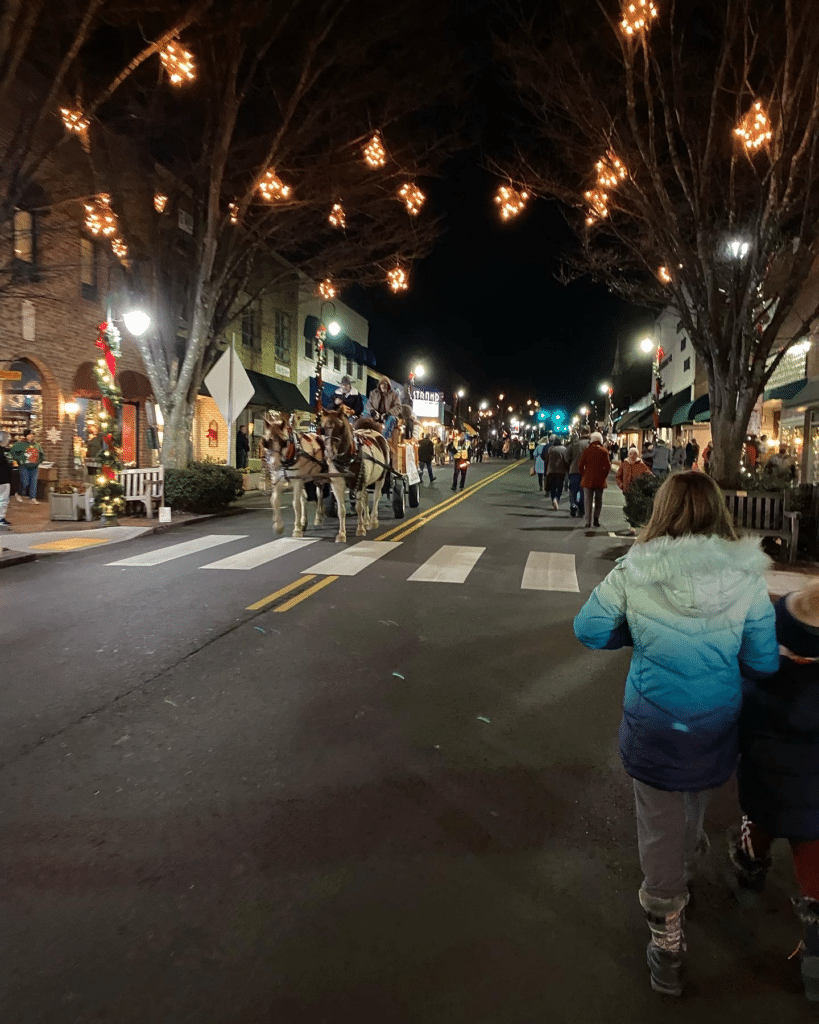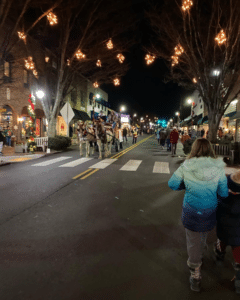 also many other unique stores where browsing is encouraged!  At the north end of Main Street, Sassafras on Main is incredibly fun and can bring out the kid in all of us.  They have toys and games for all ages.  Sassafras also has a great area on the lower level with books and gifts.  And their sister store, Minted Mercantile, is coming to another location on Main Street soon, which is sure to be another amazing browsing experience.  Axe and Awl Leatherworks on Depot Street (half a block from Main Street next to Orchard Coffee) also has high-quality locally handcrafted products.
If you are looking for books, Waynesville has a great local book store just down the alley on Wall Street called Wall Street Books.  They have a great selection and a great atmosphere, perfect for finding your next read.  Locally owned and operated, it's a wonderful spot to show your support for local small businesses.  And as you are walking the street, don't shy away from ducking down the side streets and alleys, as great stores are awaiting you for venturing off the beaten path, just like Wall Street Books!
Speaking of small businesses, two other unique stores we love are the Smoky Mountain Dog Bakery and The Kitchen Shop.  They are across the street from each other at the southern end of Main Street.  Getting lost in all the pet items and kitchen gadgets is a definite possibility!  And the Dog Bakery is not just for dogs, there are plenty of fun things to browse for cats and other pets as well!
Main Street also has an abundance of furniture galleries, art galleries and antique stores.  The craftsmanship and creativity of our local creators and collectors is awe-inspiring and the quality of the merchandise is top-notch.  For furniture, be sure to check out High Country and Davis Home Furniture, and for art galleries, start at T. Pennington or Twigs and Leaves Gallery and work your way north on Main street for other great art, furniture and antique experiences.
Of course, during an afternoon of browsing and walking, you will be looking to grab a snack or a drink at some point.  Waynesville just welcomed Kilwin's to Main Street and a local staple for that sweet tooth has always been Dillsboro Chocolate Factory (who serve great coffee t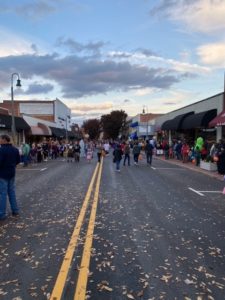 oo!).  Stop on in to 828 Market on Main for a drink and a bite (we love playing all the board games with our kids!) or grab something at one of the amazing bars or restaurants.  Don't miss our guide to Waynesville restaurants for a more detailed breakdown of great dining options along Main Street.
And if you are looking to grab some wine or some local beers to bring back to the room, be sure to stop on by the Classic Wineseller or the Blue Ridge Beer Hub, on opposite sides of Main Street along Church Street.  You won't be lacking for beverage options at either of these stores; you can't go wrong!
While we've recommended a few places above, we realize that there are many other great businesses in the area we haven't mentioned and writing about them all would be like writing a book or making a website rather than doing a blog post.  Luckily, we have great associations in our area that support Waynesville businesses and have more comprehensive lists like the Downtown Waynesville Association,  the Haywood County Chamber of Commerce, and Visit NC Smokies.
We've also focused on Main Street for this blog post, but there are incredible stores and shopping experiences for a great afternoon in other areas of Waynesville too.  We also recommend checking out Hazelwood (less than a mile from the Inn), Frog Level and other places off Main Street like Corner Station Olive Oil, Waynesville Soda Jerks, Christopher Farms and Barber Orchard Fruitstand (open during apple season).
As you can see, Waynesville has a dynamic and thriving small business community and we are so glad to be able to help support all our local vendors, stores and entrepreneurs and be a part of it as small business owners ourselves.  And the best part is that Main Street is walking distance from the Inn (weather-permitting of course) as long as you are ok with slightly hilly terrain (we are in the mountains after all!).  If not, that's ok too as there is plenty of parking right along Main Street, one block away on Wall Street, a parking garage near the court house and a parking lot along Montgomery street with EV charging stations!
We are confident that a day spent right here in Waynesville might just be the best part of your trip!  Plus, if you visit on the right week, you may be able to experience one of our amazing festivals or holiday events, which are always incredibly fun!
– Brenda and Peter