We are so familiar with wonderful Waynesville and the surrounding area that we sometimes forget that not everyone knows what an amazing place this is.  In fact, we are often surprised when guests ask us "What is there to do in Waynesville?".  To help you plan your visit we have, therefore, assembled a comprehensive Waynesville Area Vacation Guide that you can access via the Vacation Guide button at the top right-hand corner of our website www.andonreidinn.com .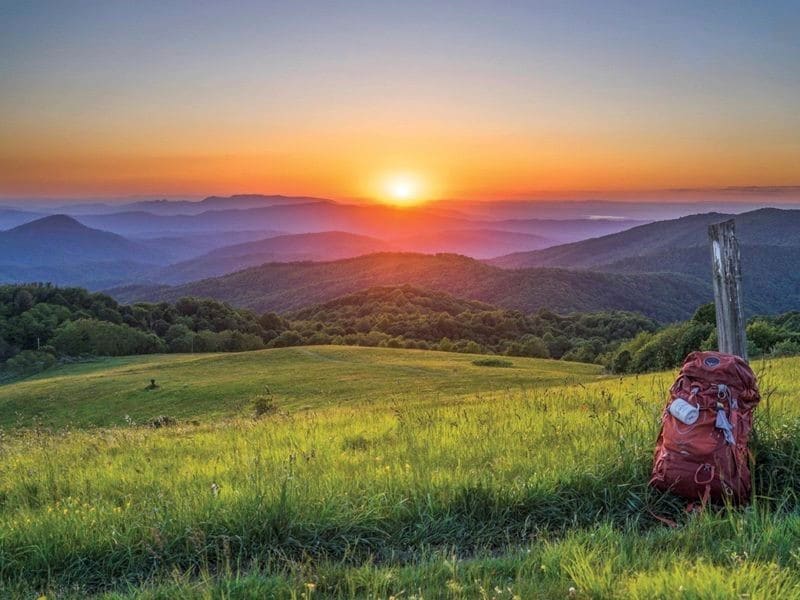 One of the main topics we cover in the Vacation Guide is the Great Outdoors – probably the key reason people want to visit this beautiful part of North Carolina.  When you stay with us at the Andon-Reid Inn you are conveniently located to enjoy an extraordinary diversity of natural beauty and a tremendous variety of ways in which visitors of all abilities and interests can explore and enjoy them.
One of the main attractions is the nearby Blue Ridge Parkway, known as America's favorite drive.  This slow-paced and relaxing drive reveals stunning long-range vistas and close-up views of the rugged mountains and pastoral landscapes of the Appalachian Highlands.   The area's steep mountainsides, plentiful streams and decent rainfall also means the Waynesville area is surrounded by many scenic and accessible waterfalls.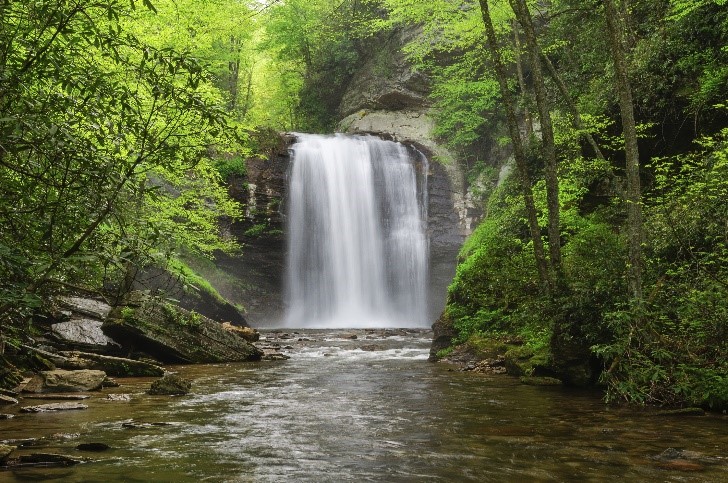 The Great Smoky Mountains National Park, the most visited national park in the USA with 11+ million visitors each year is just on our doorstep – but with 520,976 acres to explore there's plenty of room for everyone.  For a gentler stroll on even flat terrain,  Lake Junaluska is just a 10 minute drive away.  The 2.3-mile walking trail circles the lake and has a number of gazebos and benches for visitors to stop and rest as they enjoy the mountain vistas that surround them.
The area around Waynesville abounds with wildlife, from the easily seen to the shy and elusive.  The majestic elk were reintroduced to the Smoky Mountains in 2001 and have multiplied into two healthy herds that are fairly easy to reach.  Black bears can be seen in all elevations.  They are shy but you may run across one during the early morning and late evening hours in spring and summer when they are the most active.  The Great Smoky Mountains are also a paradise for bird watchers with around 240 species of birds – from mighty raptors to chickadees and hummingbirds.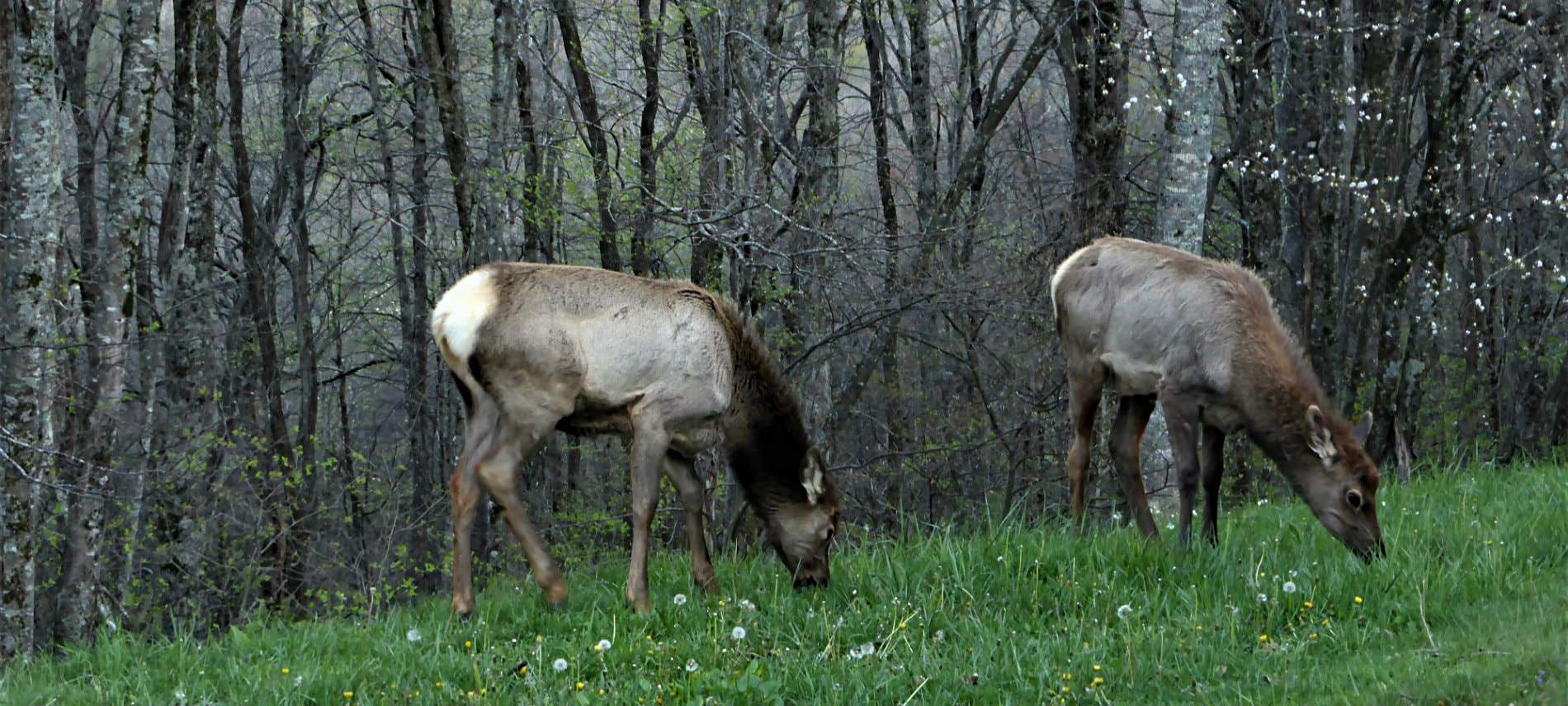 In late spring and early summer this area abounds with the twinkling of fireflies.  We have a large colony at the Andon-Reid Inn, but the really unique and exciting experience is in the National Park where you can see a display of rare synchronized fireflies or the enchanting blue ghost fireflies during their short season.
Make the Andon-Reid Inn your home base for your exploration of the gorgeous Western North Carolina mountains.  Our seven elegant and comfortable rooms and suites, delicious made-from-scratch breakfasts, relaxing and spacious public areas, fun games room, and extensive lawns and outdoor spaces with beautiful mountain views are waiting for you.  Call us on (828) 452 3089 or book direct on our website www.andonreidinn.com to reserve your rooms at the best available prices.