The Magnolia Suite has always been the Andon-Reid Inn's "southern belle".  It is one of our largest rooms and has also proved to be the most enduringly popular.  Given its light and airy full-length glassed-in porch, its large and comfortable seating area facing the gas-log fire, and the full sized en-suite bathroom with spa tub and walk-in shower, it's not hard to see why.
Recently, however, we began to think that this southern belle was becoming more "Blanche Dubois" than "Scarlett O'Hara" and would benefit from a rejuvenating makeover to refresh its many charms.   Refurbishment work on the Magnolia Suite therefore began this past winter and we are pleased to announce that the fully refreshed Magnolia Suite is once again open for business.
In the main room, the décor has been updated to reflect a more subtle and relaxing tone.  We have also replaced the glider sofa with a two seater love seat and ottoman that converts into a comfy twin bed.   This now gives us the opportunity to accommodate a third guest in the Magnolia Suite (supplement applies).  We have also installed a new quartz counter top and stainless steel sink in the wet bar.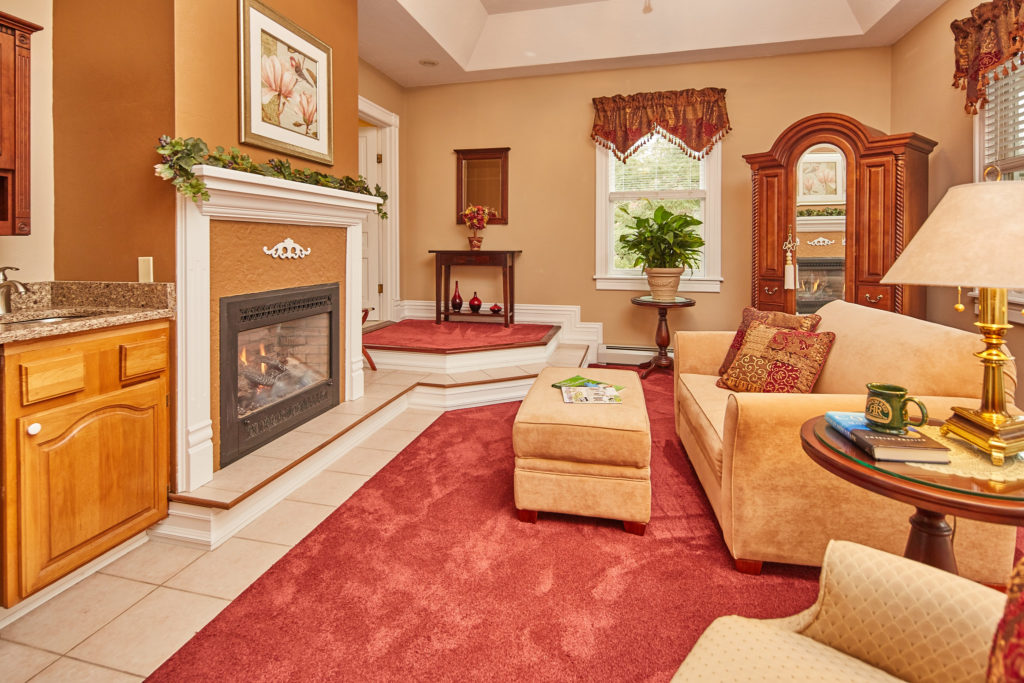 The bathroom has been extensively updated.  We have replaced and enlarged the walk-in shower, tiled throughout and replaced the pedestal sink with a new vanity.
The full length porch has also been reconfigured.  At one end there is now has a more restful seating and conversation area utilizing the glider sofa that was previously in the main room.
At the other end of the porch – the end with the mountain view – we have set up a small dining area where we can now serve in-room breakfasts (supplement applies).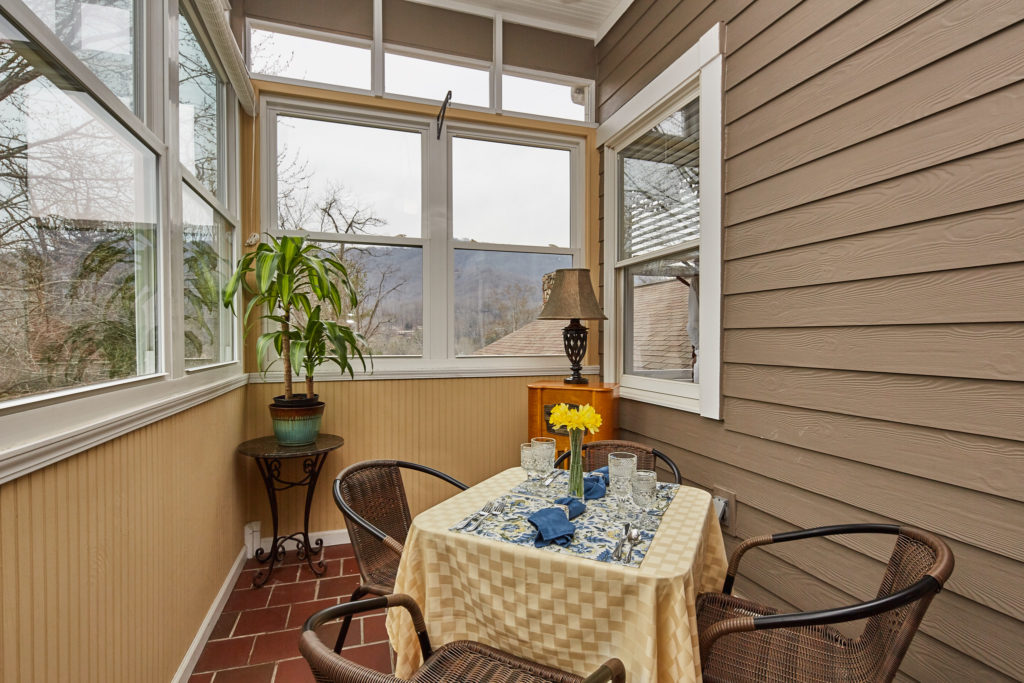 Our first few guests in the updated Magnolia Suite have been very pleased with the changes.  We hope you will be too.  Why not come to the Andon-Reid Inn, enjoy the beautiful spring weather, and try the Magnolia Suite for yourself.