As frequent visitors to Waynesville will know, our town has no shortage of wonderful small businesses. As a small business ourselves, we are incredibly excited to partner with and showcase Waynesville and Haywood County businesses at the Inn. One of the unique ways we can introduce guests to some of these amazing businesses is by partnering with local vendors to offer extra amenities to our guests and incorporate local products into our food and our offerings. We are proud to support many local brands at the Andon-Reid and we are planning to do more of this in the future.
Here is a sampling of some of the local vendors we work with and showcase at the Andon-Reid:
We've recently partnered with Waynesville Soda Jerks to provide unique local soft drinks in our guest refreshment refrigerator. Waynesville Soda Jerks describe themselves as "Southern Appalachia in a Bottle". There are so many different flavors to try including Raspberry Cream, Peach, Lavender Lemon and Blueberry Basil, and we'll try other flavors as time goes on. This a super fun addition to the complementary refreshments in our guest lounge!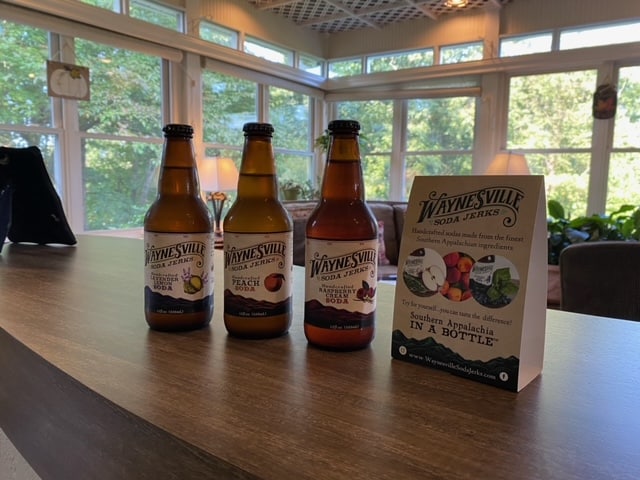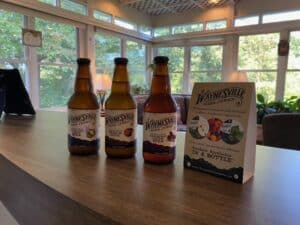 A short drive from the Inn on Old Balsam Road (just off route 74) sits Barber Orchards Fruit Stand. It's a lovely fruit stand with tons of varieties of apples and locally grown products and goods. Throughout the year, we feature apples in many breakfast dishes and we purchase these apples from the fruit stand. Western North Carolina is known as an amazing apple-growing region and we love that we can incorporate fresh, locally grown products into our breakfasts.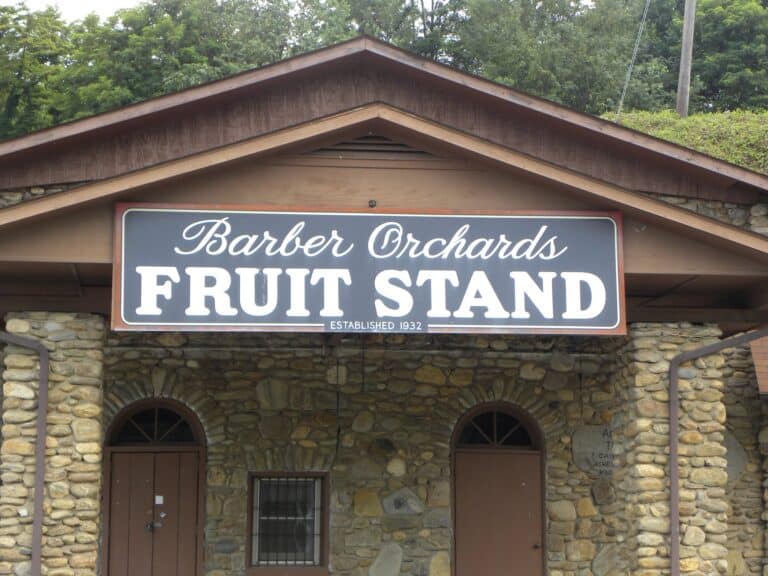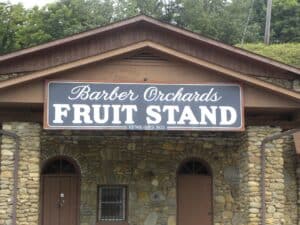 This fall we began a weekly purchase of fresh flowers from Pinnacle Farms. Each week, we pick up a beautiful bouquet of flowers grown locally in Waynesville. They are stunning and add wonderful color to our dining room!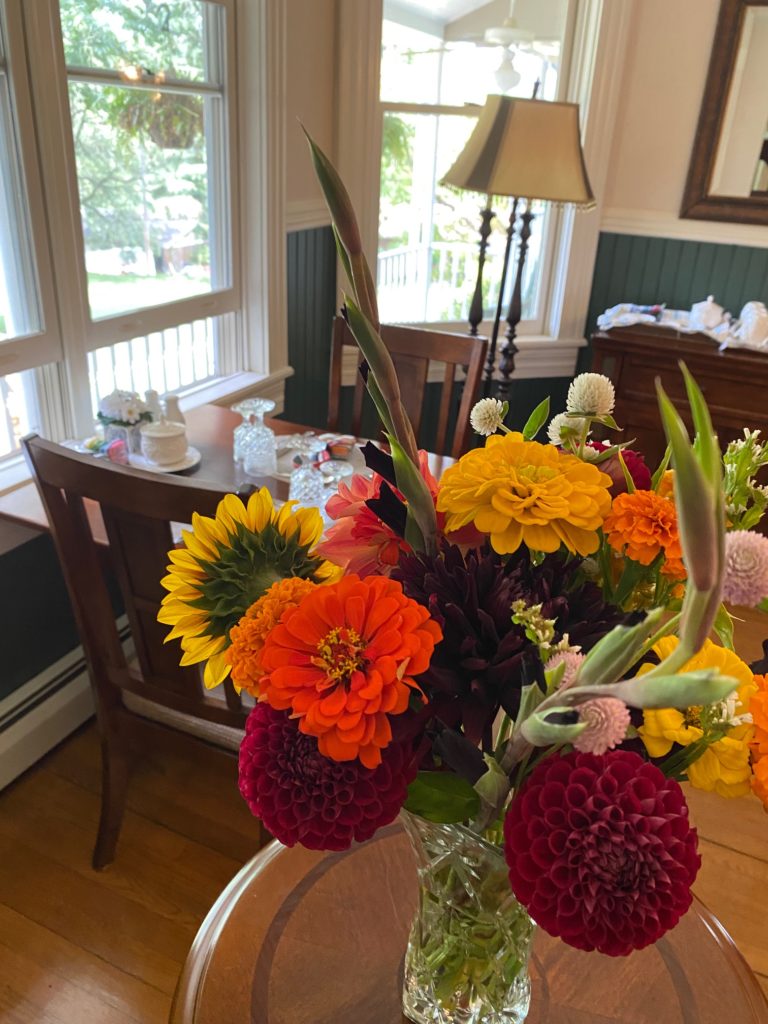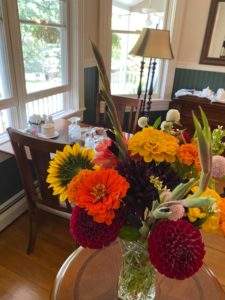 Spice & Tea Pantry at the Olde Brick House
One of our guests' favorite activities is enjoying a fresh pot of tea from our collection of local loose leaf teas. Guests especially love sitting out on the porch and relaxing while the morning fog rolls off the mountains. We partner with the Spice & Tea Pantry at the Olde Brick House on Main Street, which offers teas from Asheville and the surrounding area. Flavors include Peach Apricot, Orange Spice, Almond Rocker, Cream Earl Gray plus more!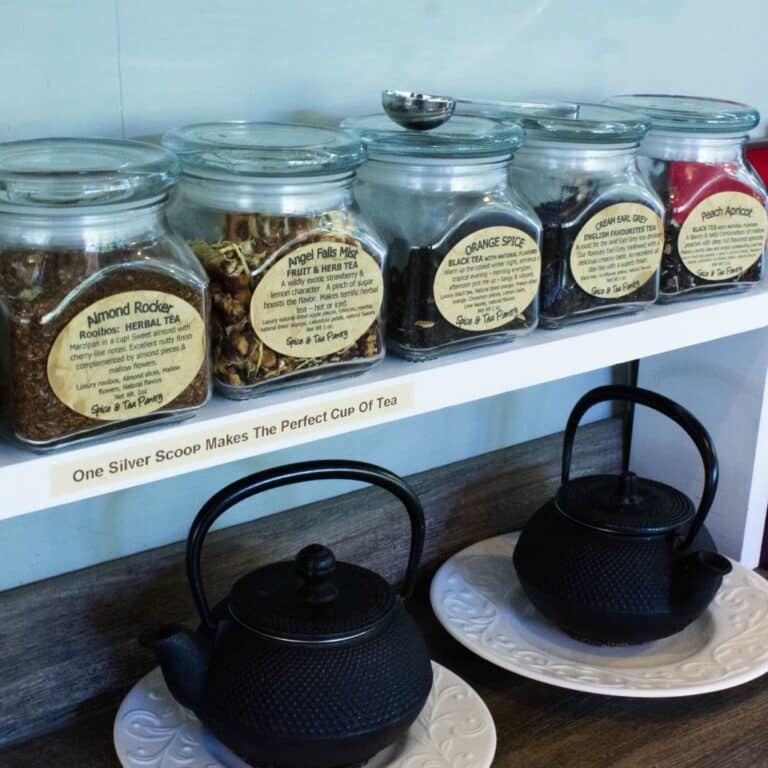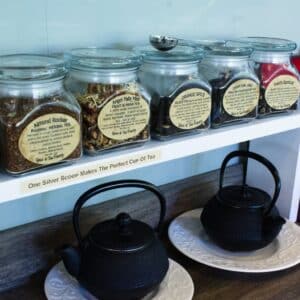 One of the room packages we offer is our chocolate package on arrival. For special occasions – or just because – we offer local artisan chocolates and truffles from Dillsboro Chocolate. Dillsboro Chocolate has locations on Main Street in Waynesville as well as in downtown Dillsboro (a great little town just south and west of Waynesville), which is one of the destinations on the Great Smoky Mountain Railroad (which we also recommend!).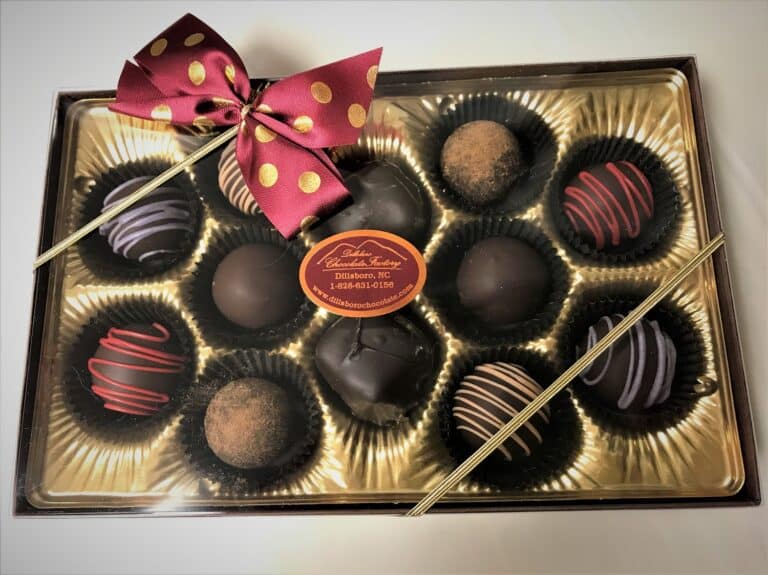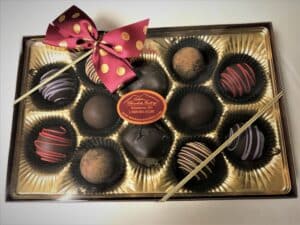 The Mountaineer & the Smoky Mountain News
We have subscriptions to all local newspapers for our guests to enjoy, including The Mountaineer and The Smoky Mountain News. They do a great job of following and reporting on truly local stories, people and companies and our guests enjoy sitting in the lounge and feeling a part of our community by enjoying the papers. We feel lucky to live in a community with strong local journalism.
Corner Station Olive Oil Company
At the corner of Depot and Haywood Street is a unique store and café that opened in 2018. Corner Station Olive Company offers a large selection of oils, vinegars and seasonings as well as handmade pottery. Plus, they have a tasty café! We like to shop here for interesting olive oil flavors for our cooking, including the blood orange olive oil for Brenda's famous Blood Orange Brownies!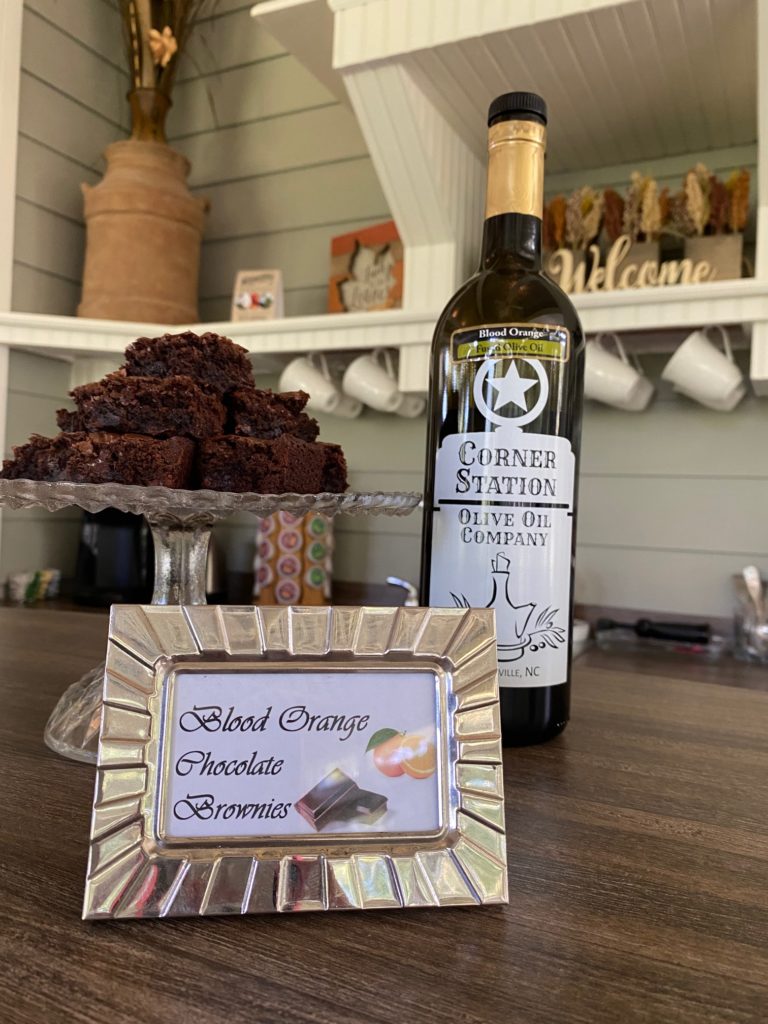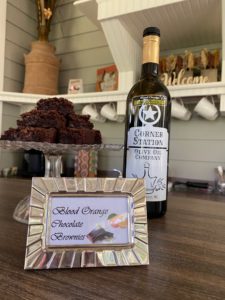 ______________________________________________________________________
We plan to keep looking for more fun companies and vendors to showcase at the Andon-Reid. Making connections in the community and supporting other small businesses is one of the more rewarding aspects of being innkeepers and small business owners in a vibrant town like Waynesville. We hope that when guests visit the Andon-Reid they not only feel a connection to the Inn, but also to the broader Haywood County, Waynesville and Western North Carolina community and its businesses.
–Brenda and Peter