The weather has finally started to turn in the North Carolina mountains.  Temperatures in the evenings are getting decidedly chilly.  The leaves are gone, which makes the hills less colorful.  However this does mean we now enjoy more open mou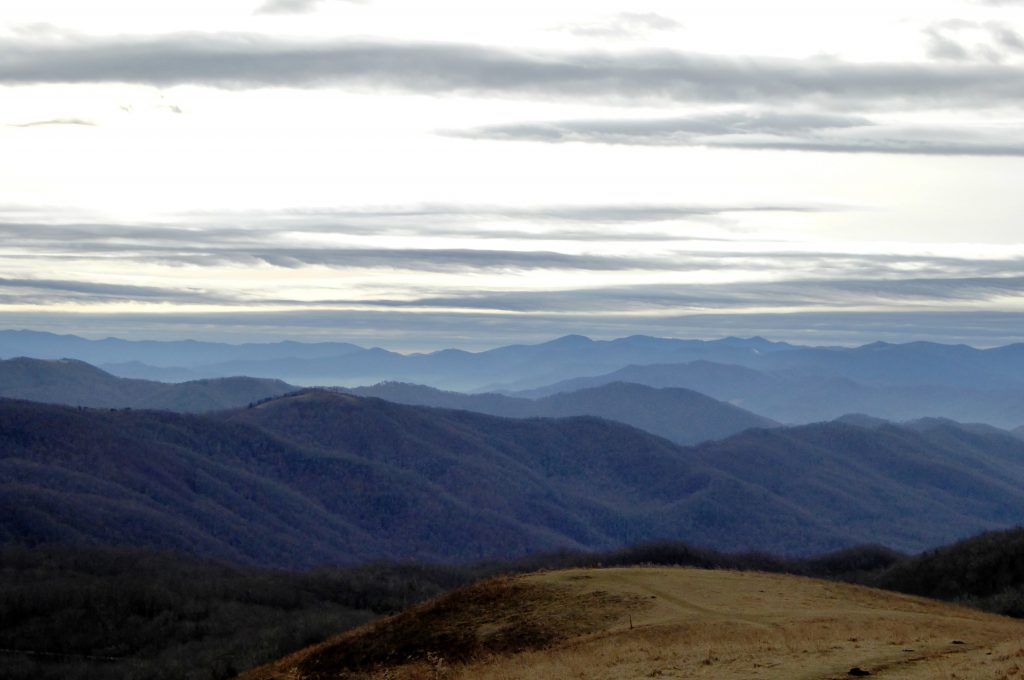 ntain vistas and I'm happy to illustrate this with a picture from our hike at Max Patch a few days ago.  Some desperately needed rain has also finally fallen, breaking the drought and alleviating the risk of wildfires (though mercifully Waynesville was spared any ill effects from these in any case).
As the season changes, I thought I would reflect briefly on one of the more unusual aspects of this year's autumn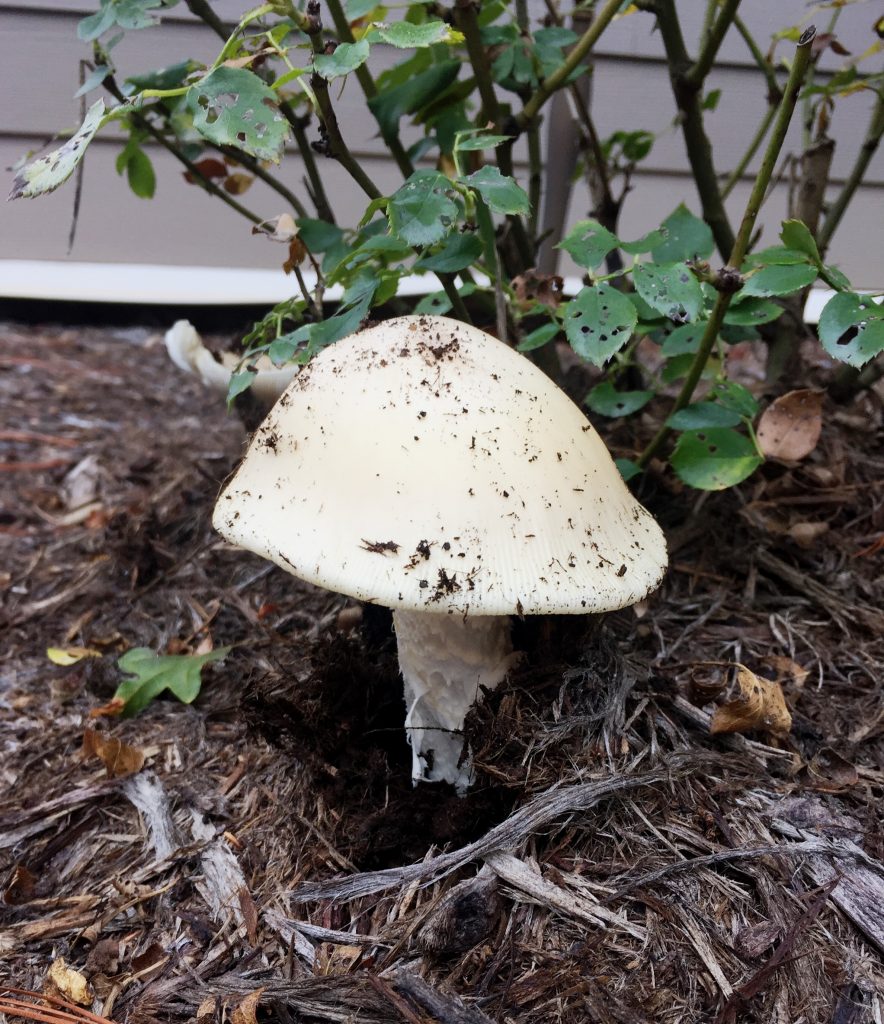 at the Andon-Reid Inn –namely our "display" of wild mushrooms.
I suspect this all originated with the new load of mulch that our landscaping service delivered in the spring and spread over the Inn's flower beds.  I'm not sure where the mulch came from but it must have been from somewhere exotic, because as summer passed and the autumn colors began to appear, so did the most astounding crop of unusual fungi.  Dotted around our flowerbeds were delicate mushrooms that look like rock roses, bright yellow "scrambled egg fungus" patches, and in the rose bed at the back of the Carriage House Suite a mushroom so storybook perfect in appearance that I fully expected to see a gnome sitting underneath it.
The most astounding find, h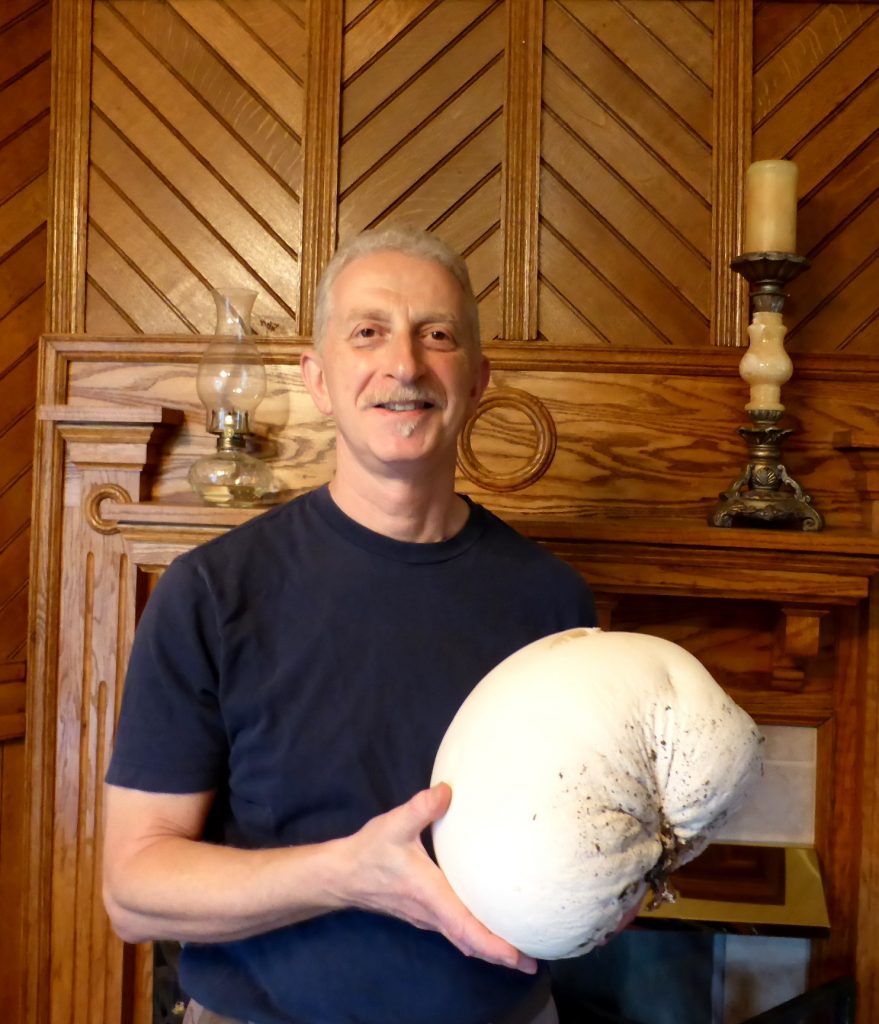 owever, was a giant puffball mushroom (Calvatia Gigantea) which was over 12 inches in diameter and is pictured with me for scale.  This actually grew at a nearby property but I have been sworn to secrecy regarding the location by the owners to discourage poachers.  The owners were, however, kind enough to let me keep the puffball which I proceeded to slice, cook and eat – a rare treat (it tasted great fried in butter, garlic and parsley).
So all in all – with apologies to John Keats – this autumn really was a season of mists and mellow mushroomness.  Winter and the Holiday season at the Andon-Reid Inn and wonderful Waynesville may turn out to be just as lovely.  Come and join us and find out for yourself.