Buddy Holly, ZZ Top, Roy Orbison, Janis Joplin, Tanya Tucker, Willie Nelson, Waylon Jennings.…. The list of illustrious musicians from Texas is a long one.  We were fortunate, therefore, to have a return visit to the Andon-Reid Inn from Austin recording artist Bill Kaman.
Bill and his wife, Laurel were one of our first guests when we took over the Andon-Reid Inn in 2015 and it was a real treat to have them back at the Inn.  Bill is a true Americana original.  He actually began his career in guitar production and design with Ovation (a company founded by his father Charles) until he eventually turned his hand to writing, performance and recording. You can read all about Bill and his music on his website https://6stringranch.com.
At the time of his second visit to the Andon-Reid Inn, Bill had released two albums (we have signed copies of both at the Inn) and was just about to release his third album named "Texas".   While Bill was here, he sat down in front of the fire in the guest lounge one afternoon and previewed a couple of the songs from "Texas".  The songs were as catchy and full of pithy observations on life as his previous material and I had the pleasure of playing along which was great fun.  I look forward to hearing the whole album soon.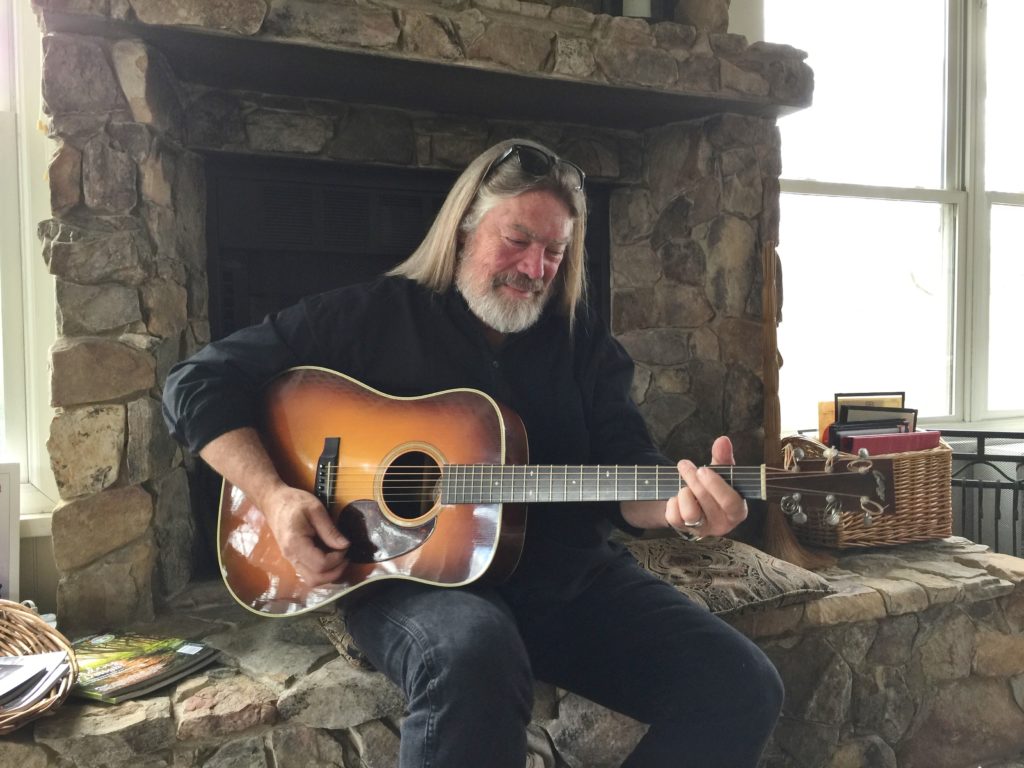 I'm afraid we can't promise that you'll meet prominent musicians every time you stay at the Andon-Reid Inn, but you will almost certainly meet other charming and interesting guests… it's just that sort of place.  Come and stay and add your own personalities to the happy mix.