This is Andrea's and my first spring at the Andon-Reid Inn, and what a lovely surprise.  It is extraordinary how beautiful and energizing the change has been from the muted and soft tints of the Smoky Mountains winter to the exuberance and vibrancy of our s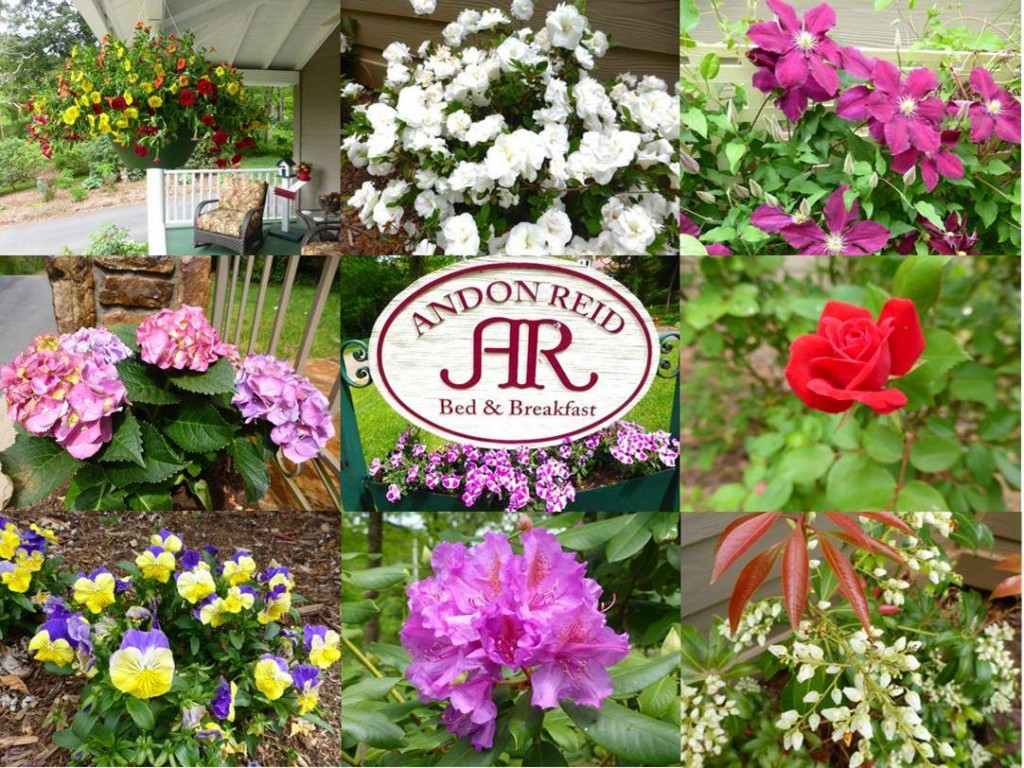 pring colors.
The Inn's gardens are bursting with life.  Shrubs and bushes, vines and roses that have lain dormant for months are now clothed in gorgeous flowers.  Cool hostas we didn't know were there now blanket the garden's shady areas.  The lilac tree has become 'butterfly central' while our own new planting – hanging baskets, azaleas, and bedding plants – are establishing themselves very well.  Even the plucky little pansies we planted last fall have stepped up for a final spectacular display.
Andon-Reid Inn spring fever is not just confined to the garden.  Andrea has been combining colorful new table linens to dress the breakfast table in exuberant vernal shades, and Ashley has been working her magic in the kitchen to pep up the menu with the best fresh produce the season has to offer.
Spring has certainly sprung at the Andon-Reid Inn folks.  Bounce on over to wonderful Waynesville and experience it for yourselves.