One of the things Andrea and I love about owning the Andon-Reid Inn is that it is smack bang in the middle of so many wonderful things to do in Western North Carolina.  Within a relatively short drive you can be hiking scenic trails in the Smokies, marveling at the region's many beautiful waterfalls, fly fishing in pristine waters, getting up close and personal with wild elk, white-water rafting, zip-lining, winter snow skiing,  touring the astounding Biltmore, or trying your luck at the casino in Cherokee.  Our guests are never bored.
For those times when folks prefer to stay closer to home we have the extensive Andon-Reid Inn games room.  With its pool table, full sized table shuffleboard, competition darts set-up, many board games, professional gym equipment, and dry sauna, you can keep fully occupied without leaving the premises. Given this cornucopia of diversions, it's amazing, therefore, just how popular one of our most gentle pastimes seems to be.
As you check into the Andon-Reid Inn one of the first things we point out is a communal jigsaw puzzle laid out on the coffee table by the comfy sofa in our guest lounge.  Depending on the weather and general level of enthusiasm you will generally see one or more of our guests locating a few puzzle pieces and contributing to the jigsaw's slow but inevitable completion.  For some guests the jigsaw seems to have a magnetic attraction – helped no doubt by the puzzle being so near to our self-serve baked goodies, coffee and specialty teas.  The puzzle will often bring guests together and after just a short time we see a small group of former strangers working together as a closely-knit puzzle solving machine.
The puzzler's task is ephemeral.  Ju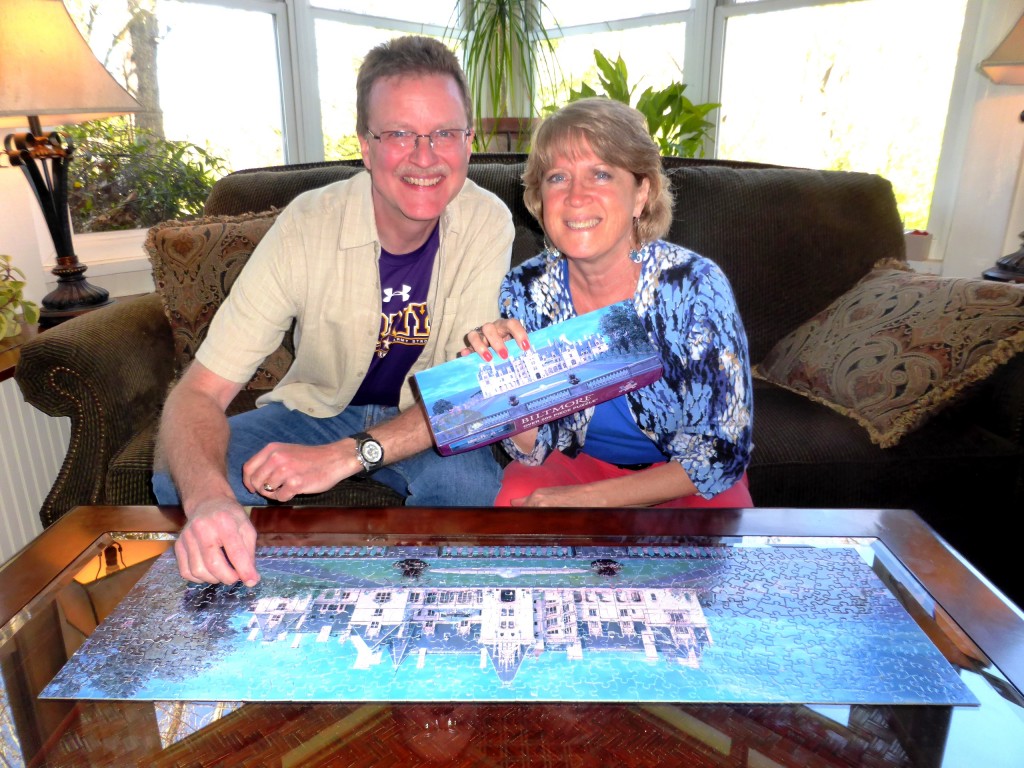 st as soon as it is finished, we break down the jigsaw and put out a fresh one. Guests are left only with bragging rights for having put in the final piece – although this in itself can involve an extensive hunt for an elusive puzzle piece under the coffee table or behind the sofa (early on we learned to vacuum in those places VERY cautiously).
Every once in a while we have guests whose dedication and puzzle solving skills are astounding.  We call them our "Jigsaw Grandmasters".  These are the guests who sit down and assemble the complete puzzle in a single sitting.  To our amazement, just this week we had not one, but two "Grandmaster" couples staying with us.  One couple, David and Teresa started and finished the 500 piece Biltmore puzzle in a single sitting, while the very next day the other couple Kevin and Shainna did the same with our Teresa Pennington puzzle.  (In fact Kevin and Shainna completed yet another puzzle the next day).  If this keeps happening we are going to have to get a lot more puzzles or even another coffee table.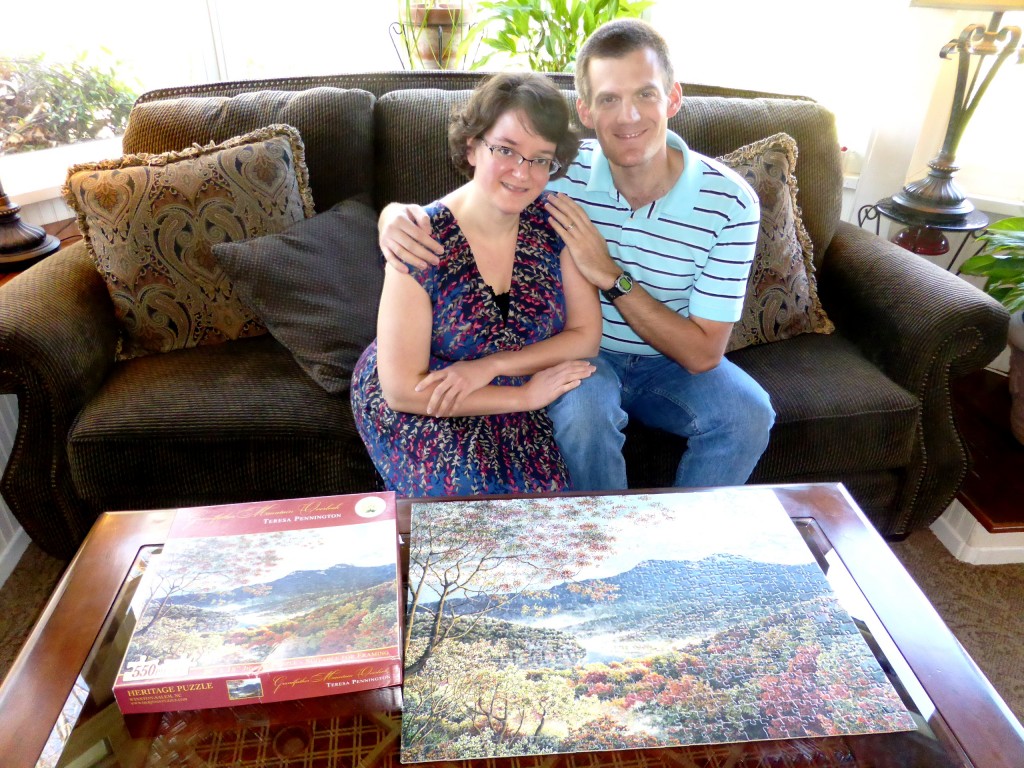 Why don't you come and join us at the Andon-Reid Inn.  Even if attaining Jigsaw Grandmaster status is not top of your priority list, there is still so much to experience at the Inn, in wonderful Waynesville and the surrounding area.  Andrea and I are sure you'll have a marvellous, memorable time.