Today is Thanksgiving – my first one as a US resident – and all I can say is that Andrea and I are so thankful for the all wonderful guests who have stayed at the Andon-Reid Inn so far.
We have often been the lucky recipients of their unexpected and wonderful kindness and generosity. Just this morning I was a bit overloaded getting breakfast out. This is very rare of course, but with our Innkeeper Ashley having the day off for Thanksgiving, and poor Andrea still suffering from a broken ankle and not able to move around the kitchen too well on her on crutches, all of the service and a fair share of the cooking was down to me. Our lovely guests must have noticed because, lo and behold, once breakfast was over they all got up and bussed their own tables, bringing their dishes, cups and glasses into the kitchen and saving me the whole messy chore of the morning cleanup. Bless them all.
On occasion, our guests will bring us gifts. We have been the lucky recipients of jars of local honey, apples from Waynesville's famous Barber Orchard, t shirts, mugs and even a fine bottle of port. When this happens I like to think it's because we have made them feel so at-home at the Inn that they think they are visiting old friends, completely forgetting that they are actually paying for the privilege.
What really warms my heart is when guests spontaneously show this same level of kindness to each other.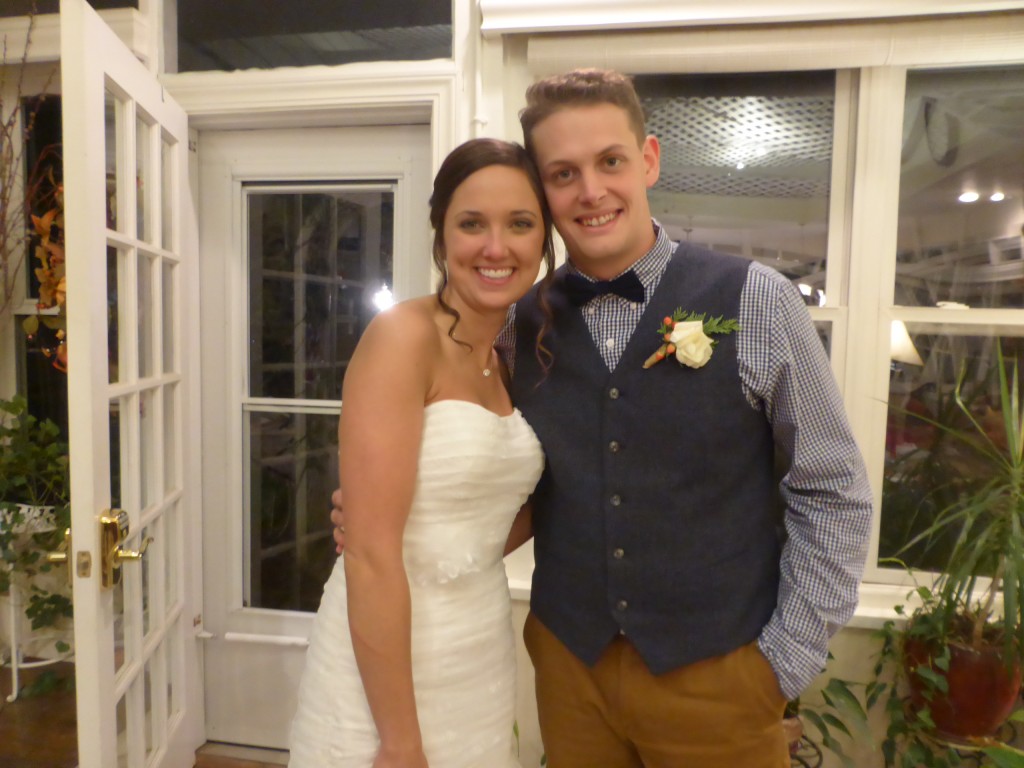 We had a truly striking example of thi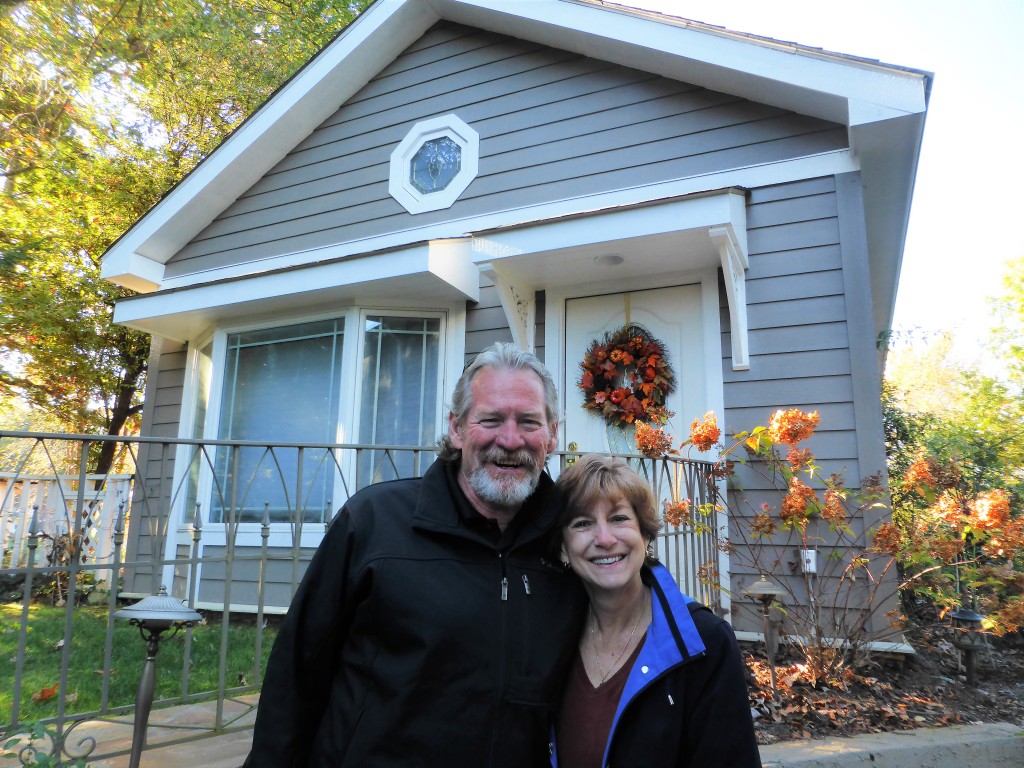 s a short while ago. A young bride and groom had booked the Chestnut Room (our last remaining room) for the first few nights following their wedding. They arrived a little late from the wedding still dressed in all their regalia. The word quickly went around among our guests that there was a beautiful bride still wearing her gown at our front door so they all quickly came out to see.
Well, as soon as one pair of guests – Barb and Bill – laid eyes on the young couple, they immediately offered to donate their nights in the Carriage House Suite to the newlyweds. Don't get me wrong, the Chestnut Room is a really charming room, but the Carriage House Suite is larger and more private as it's in a separate building apart from the main Inn, and therefore more suited to a honeymooning couple.
You cannot buy a moment like that. I'm sure Barb and Bill's karma bank overflows with a huge positive balance.
In my first blog I described the Andon-Reid Inn as the "Inn of Serendipity". After this episode I think I can also describe it as the "Inn of Kindness". Come and visit us find out for yourselves.