Hand on heart we can honestly say that all our guests have been absolutely wonderful during our first few months as innkeepers at the Andon-Reid Inn. Every once in a while we get some guests who are particularly memorable and a few weeks ago this was the case with a honeymoon couple that stayed with us at the Inn. William and Sarah were two delightful young musicians from Sylva near Waynesville who were relaxing at the Andon-Reid Inn as a weekend treat after their wedding the week before.
We don't normally ask our guests to sin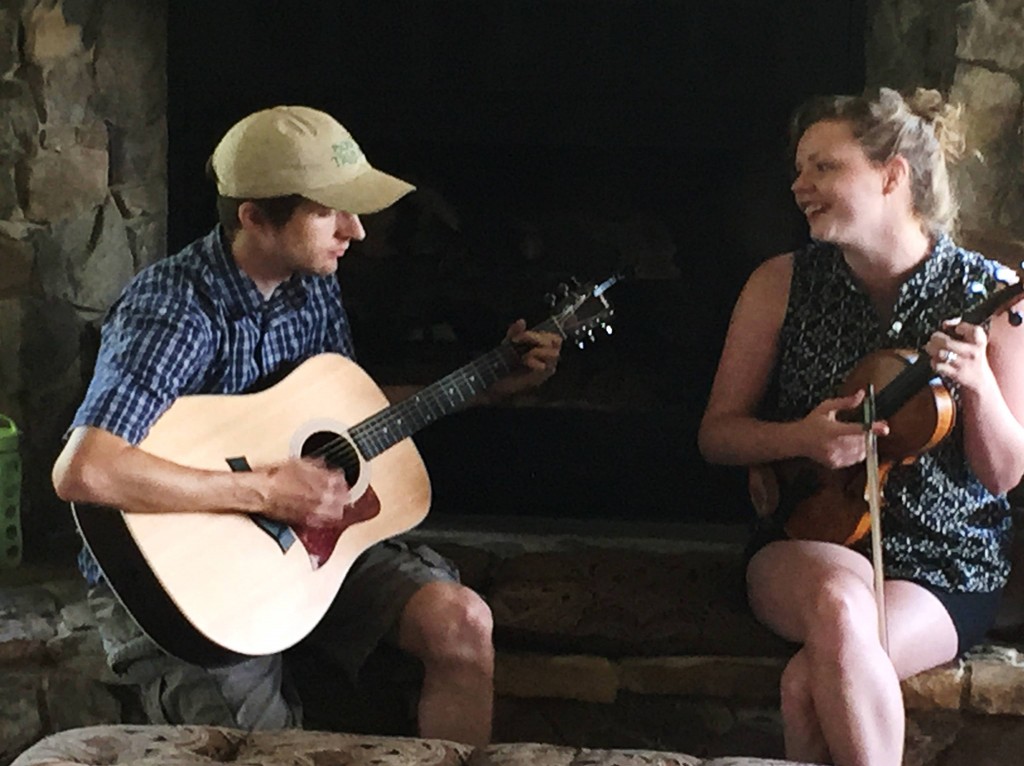 g for their supper (or breakfast). However, when they discovered that I also played an instrument they convinced me to pull out my trusty old 1954 Australian Maton guitar and we had a fine old musical evening on the wraparound porch on Saturday night swapping songs and improvising melodies.
A number of guests overheard the sweet sounds in the night and asked Sarah and William if they would mind putting on another impromptu performance in our Garden Room lounge after breakfast on Sunday.   Because William and Sarah were such lovely people and natural entertainers they happily agreed. So after polishing off the fruit and granola parfait, peach-pecan stuffed French toast and hickory smoked bacon, they proceeded to serenade our lucky group.
Everyone was enchanted by the music. Sarah has the voice of an angel and a deft touch on the fiddle, and William is an expert guitar picker and a fine accompanying vocalist. We were lucky enough to capture one of their songs, a lovely rendition of the traditional gospel song "I'll fly away" and put it on YouTube https://youtu.be/9udYpUzw_HQ .
I'm afraid we can't promise you a magical musical moment every time at the Andon-Reid Inn (although we hope to have William and Sarah back here soon), but even so, I'm sure you will find plenty of wonderful experiences here at the Inn, in Waynesville and in the beautiful Great Smoky Mountains area.