Perhaps it was my English preference for a "nice cup of tea".  Perhaps it was the excellent tea service introduced by former Andon-Reid innkeepers.  Or perhaps it was just because Select Registry had an existing relationship.  Whatever the reason, the Andon-Reid Inn is proud and honored to be the featured property in the latest issue of the prestigious "Tea House Times" magazine.
The article describes the Inn and talks about how we turn tea-time into a special occasion by pairing our range of complementary coffees and teas with the delicious fresh-baked treat we serve each afternoon (today it's Andrea's legendary moist butter pound cake – yum).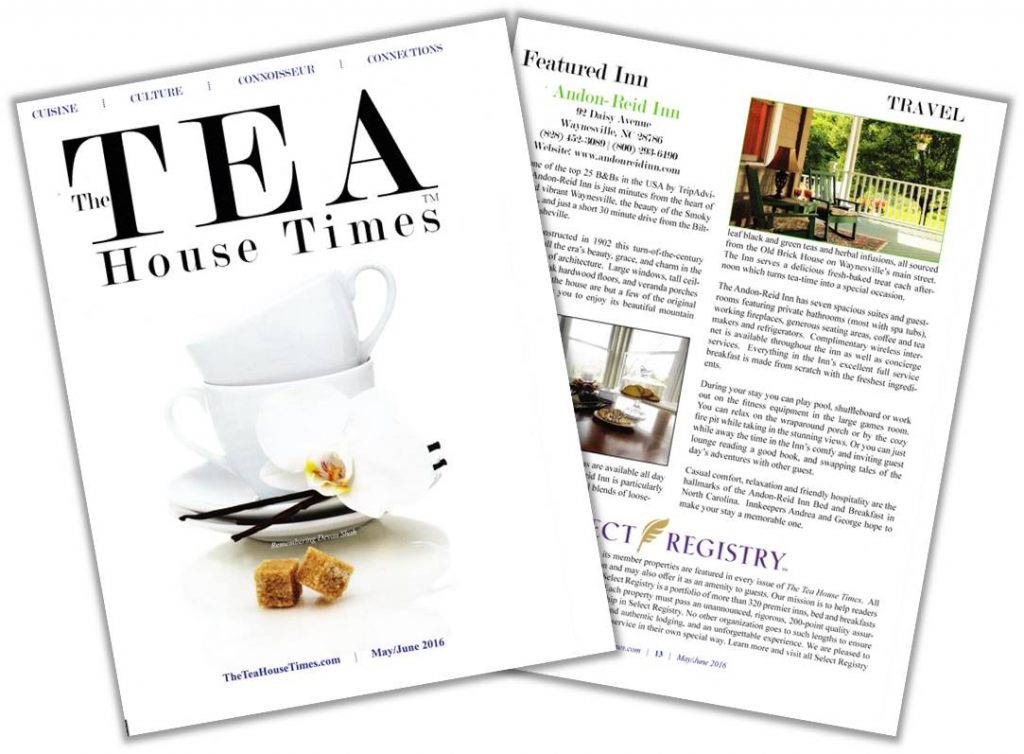 Tea House Times also makes particular mention of the Andon-Reid Inn's tempting array of unusual blends of loose-leaf black and green teas and herbal infusions, all sourced from the Old Brick House on Waynesville's Main Street.
To access the article you will need to subscribe to Tea House Times on their website http://www.theteahousetimes.com.  Better still, you should join us at the Andon-Reid Inn and experience a great cup of tea and a yummy baked goodie for yourself.