This morning's brief sweep of wintry weather across the east of the country gave us a short-lived foretaste of things to come in the approaching months.  Like most of our winter weather in Waynesville, it made the area look pretty without any real disruption to travel or life in general as you can see from the picture we took from our porch earlier today.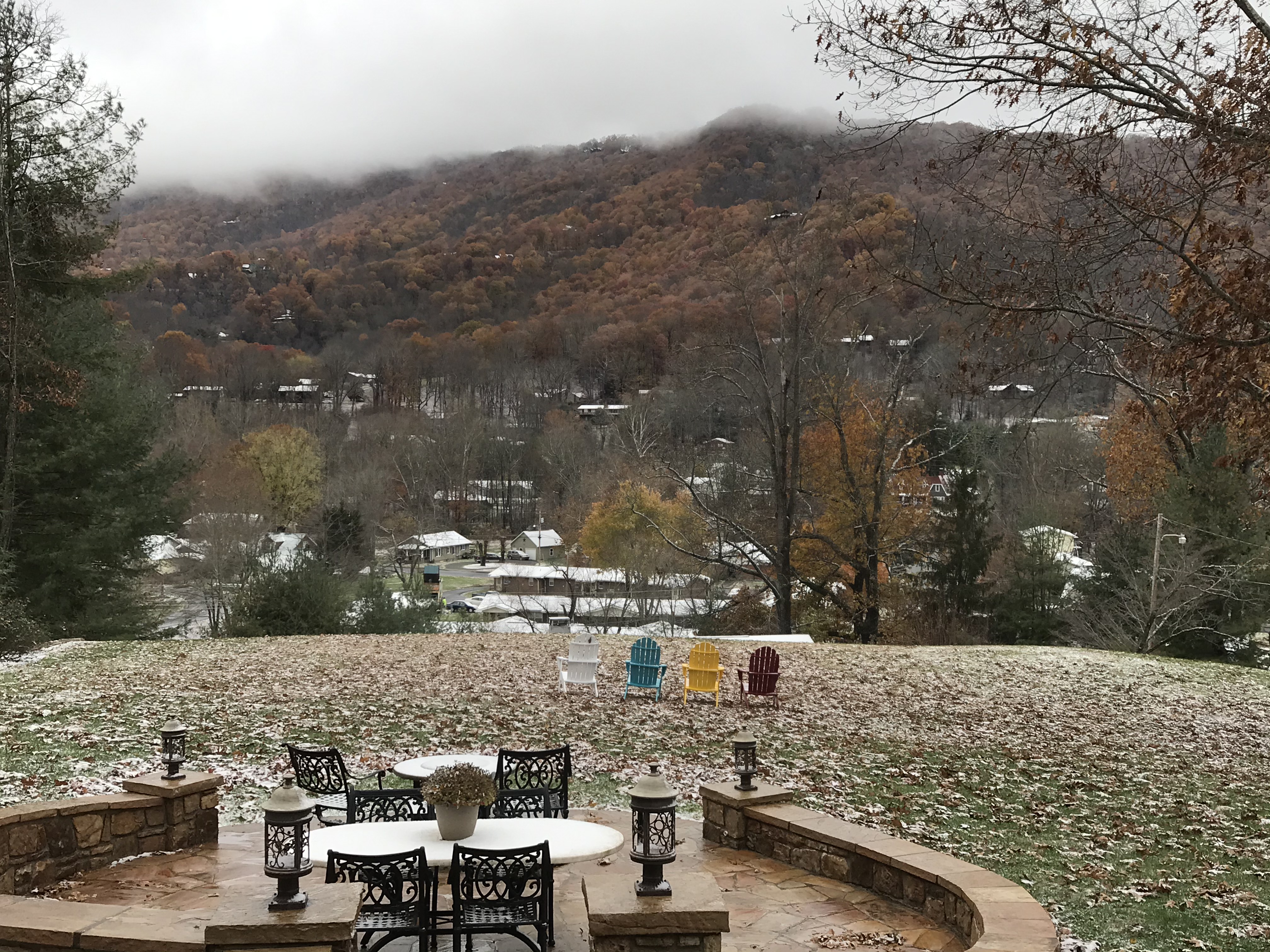 In fact, as far as Andrea and I are concerned Winter is one of our favorite seasons here.  It may not be as picturesque as when the wildflowers are blooming in Spring.  It may not have the warm days, cooler nights and twinkling fireflies of Summer, and it may not have the spectacular colors and lively festivals of Fall.
Nevertheless, Winter in the Waynesville area is in some ways the prettiest.  Days are crisp but not too cold and large snowfalls (more than 12 inches) are very infrequent.  Instead it's typically the tops of the mountains that are dusted with snow – including the Cataloochee Ski Area where it is cold enough for skiing and snowboarding – while the roads still remain clear and open.
Some scenic roads such as the Blue Ridge Parkway are closed in Winter but there is still great sightseeing and, as the leaves have fallen, the vistas are wider and further than at other times of the year.  Hiking is also great if you like the solitude of having trails all to yourself.
Winter is also not without wildlife.  The bears may be hibernating (which is not necessary a bad thing), but the elk herds are active.  It is also an excellent time for birdwatching.  Some of the Smoky's 80 species of year-round residents, will be easier to spot in the bare branches.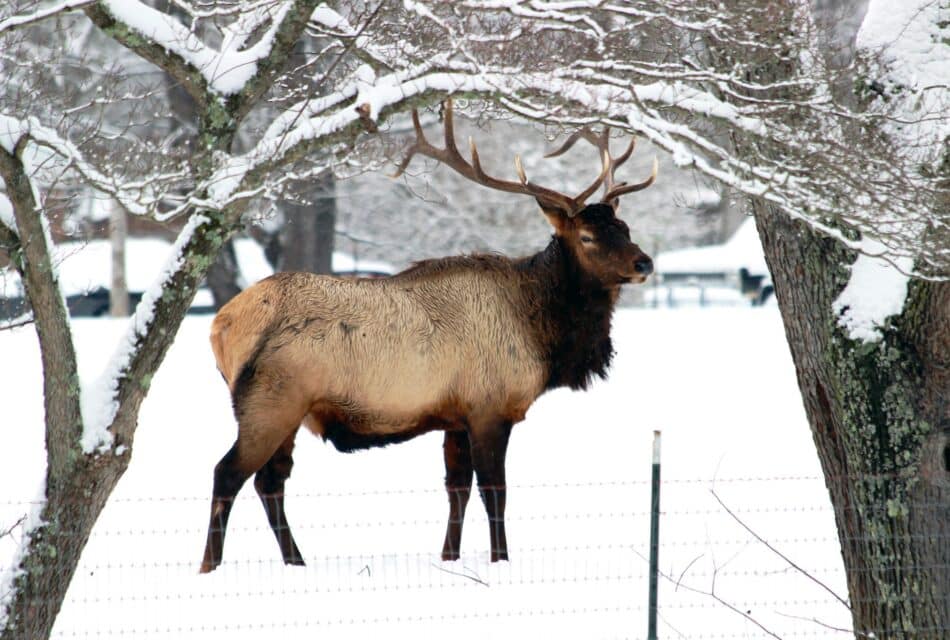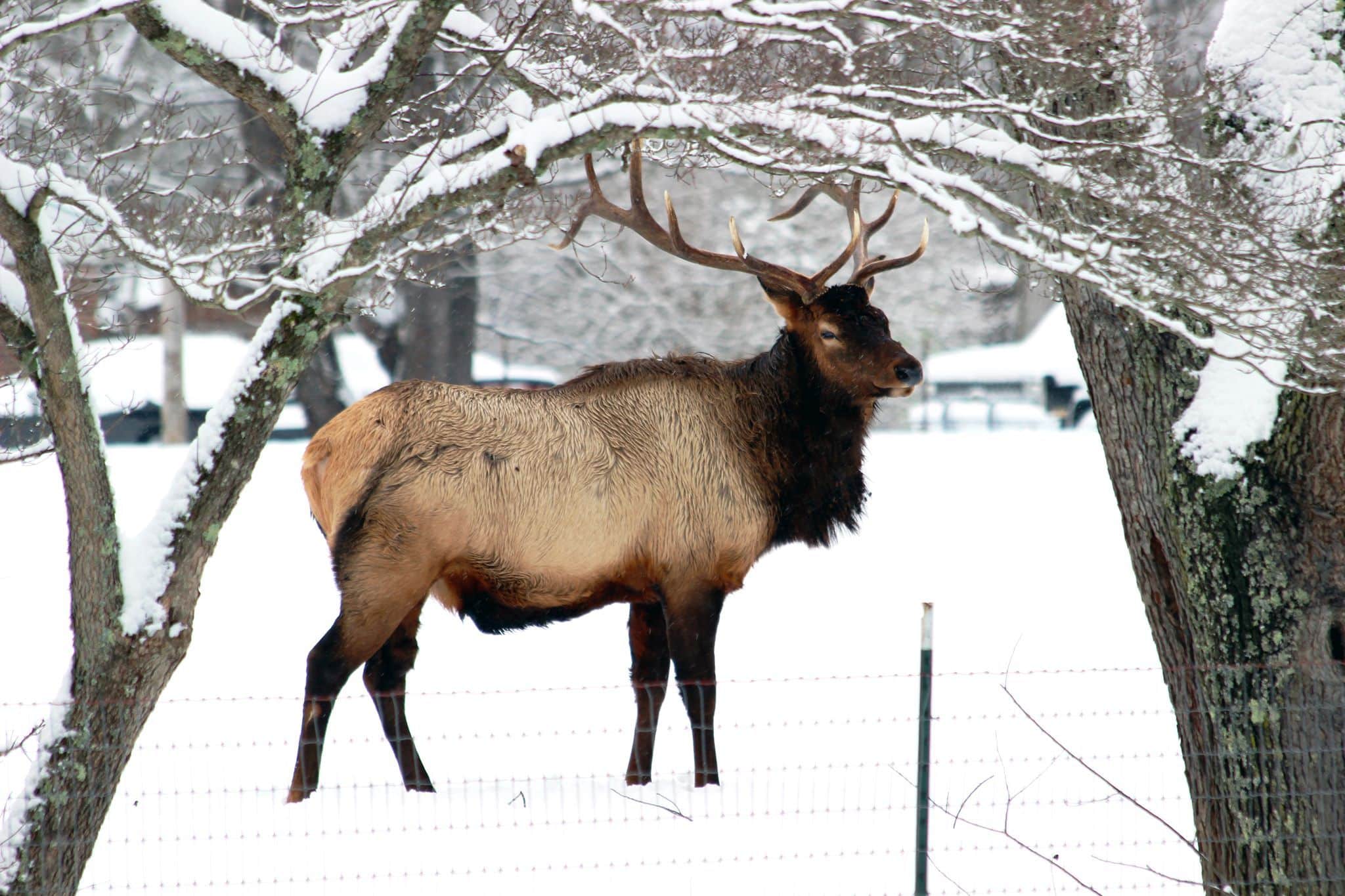 Waynesville itself is open for business and active throughout the Winter, with the exception of a few restaurants and shops that may take a short break.  The crowds are smaller.  Everything is more accessible, and – if possible – even more relaxed and casual.
At the Andon-Reid Inn, some of our features and amenities really come into their own.  The fireplaces in the cozy public spaces and guest rooms glow and flicker.  A luxurious warm spa bath is rejuvenating after a day in the crisp outdoors, and the games room is an indoor oasis of fun and entertainment.
We want to share this marvelous time with you all so we have reduced our prices to our lowest "Winter Wonder-Rates".  In addition, we have introduced a Winter Weekday Special.  This is a mid-week special offering 75% off the third night and 25% off the fourth and fifth night.   It is available Sunday – Thursday nights, January 26th – February 13th.  Call us to take advantage of this great deal and reserve your stay, or book on line at www.andonreidinn.com.  We would love to see you.